YOUR NEXT BIG PURCHASE JUST BECAME MORE AFFORDABLE.
Noble Roofing now offers a flexible monthly plan. Find out if you're approved now!
Noble Roofing in Niagara, Ontario, provides superior roofing services at affordable costs. No roofing job is too big or too small for us. We ensure each customer is receiving the best quality service.
We pride ourselves on our capability to finish work in a timely manner, always producing an outstanding roofing product. Allow us to create an impeccable and affordable difference when it comes to your next project. Contact the owners today, for a free, no-obligation roofing estimate!
Whether you need a new roof installation or emergency roof repairs, you can be sure the team brings the right materials and experience to do the job professionally.
Owner Operated & Accredited
Noble Roofing is a Better Business Bureau accredited business that offers quality roofing services throughout the Niagara Region. We are owner-operated, meaning all jobs are inspected by the owner. You can rest assured that your roofing project will be done right, on time, and on budget.
Noble Roofing is an award-winning Owens Corning preferred contractor, and a Velux certified installer!
To find out more or to get a free estimate, contact us today. You can see photos of some of our completed projects in our gallery and on our Facebook page!

Noble Roofing was founded in 2011 by Nino Latinovic and Anthony D'Onofrio. The pair had great success as soccer teammates, winning Ontario and national championships, and decided to carry on that work ethic and successful partnership into the business world. The company was started out of the back of an SUV owned by Anthony's parents. Equipped with a few tools and knowledge of roofing gained by working summer jobs, Noble Roofing was founded. Over time the business began to expand as more and more satisfied customers spread the word. The pair never lost sight of the importance of using high-quality materials, being honest with customers, and, primarily, providing meticulous roof installations.
Anyone can go and buy the same shingles, but the way they are installed is going to determine whether your roof stands the test of time. From our humble beginnings to today, Noble Roofing has continued to impress each and every homeowner. Our "customer comes first" attitude and impeccable workmanship is the reason Noble Roofing has become an elite roofing company in the Niagara Region. Our awards and credentials speak for themselves.
The newest member of the team, Matt Tamoisunas, brings an extremely educational approach to quoting. Unlike many other sales representatives trying to force their product on you, Matt comes from a background in the roofing, siding and insulation industry, equipped with many years of hands-on experience. Matt can assess your property and help you make the best possible decision about your roofing needs and goes the extra mile to make sure everything we are installing actually makes sense for your specific home!
Our team is heavily involved in all aspects of the project, from quoting to installation to inspection. At Noble Roofing, we feel very strongly about building relationships with our customers and overseeing all projects from start to finish. The co-owned company prides itself on a guarantee of trust and satisfaction for all our customers. Our initiative is to provide customers with the highest quality of workmanship and products. All workers are fall safety trained, covered by WSIB, and qualified for the task at hand. Our standard of work will never be compromised.
Proudly serving the Niagara Region, we look forward to hearing from you. For a free roofing estimate, contact us today.
Professional Roofing Service in Niagara
Noble Roofing is the name you can trust for roofing in the Niagara Region. Our accredited, owner-operated team has been expertly completing quality roofing projects since 2011, always guaranteeing the highest quality of workmanship and products. Contact Noble Roofing in Niagara Falls, Ontario, to request a free estimate on your upcoming roofing project.
Services Provided by Noble Roofing Include:
Free Estimates - No Obligations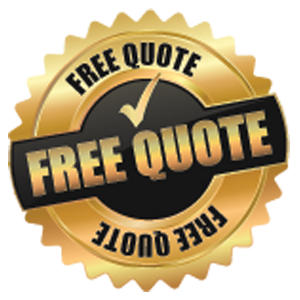 My name is Dominic. I needed a new roof for my house. After many estimates, Nobel Roofing was the one I gave the job to. Nobel Roofing's estimate was fair and honest, and there were no hidden costs. Anthony explained everything in detail to me. Anthony and Nino were always on time, and were professional at all times. My roof was fantastic, and I had many positive comments from friends and neighbours. Nobel Roofing cleaned the whole area. I never found nails or debris left behind. Great job Anthony and Nino from Nobel Roofing! Also Nobel Roofing came back two weeks later to check their job and asked if I was satisfied. Great Job Boys!
After getting a few estimates I decided to give the job to Noble Roofing and I'm glad I did. They did a great job, were on time and cleaned up. Anthony and Nino showed excellent work ethic. An expense like this isn't a small decision, so I really recommend you read up on your options before you decide based on reviews. I would highly recommend these guys for your roofing needs.
Noble Roofing did a wonderful job! They were on time, efficient, and left no mess behind. Nino and Anthony were a pleasure to deal with, and very professional. I highly recommend this company.
Awesome Job! Anthony and Nino were great. Impeccable service, very professional, knowledgeable and precise. Provided great advice and helped choose the right product. Very punctual and accurate. CLEAN!!! Pleasure to recommend. Great Job GUYS!!
I called many roofing companies for an estimate on my leaking roof (which is only 8 years old). The company who did the original job is out of business. Every company said I needed a brand new roof. Nobel Roofing came over and repaired my leaky roof without trying to push a new roof down my throat. Good guys!
Roofing season is here. After many local estimates, Noble Roofing was very reasonable and the best fit for the job. Anthony and Nino were great with informing us about the different types and colours of shingles, the quality of their product, and when the job would be completed. Noble came and finished our roof in one day. Anthony, Nino, and their team worked very hard together when the weather was hot. They were professional, clean, and well educated in the roofing business. Overall very satisfied with Noble Roofing and they are highly recommended to all friends, family, and homeowners. Great Job Guys 🙂 Thanks!
This company did a great job on my roof. They were professional, quick, efficient and CLEAN. My roof looks excellent and they helped me pick the right shingles. They even did some minor repairs that should have been done by the original builder to extend the life of my roof. Great company and I would surely recommend them to anyone and everyone I know!
Noble did a great job on my roof. They came when they said they would come and finished when they said they would finish. They left the property really clean, no nails or shingles left on the property. Thanks again NOBLE!!!!
Click on the photos below to get a better look at our professional shingle replacements using quality materials and skilled hands.
For updates, testimonials, and more photos, please visit our Facebook Page.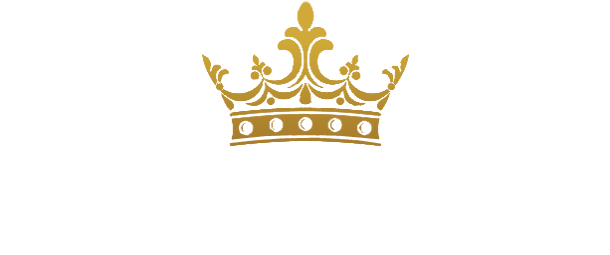 Proudly Serving Throughout The Niagara Region
When you need to protect your home from the elements and boost its curb appeal, choose a roof installation by an experienced local team. Contact us today!
Sales Representative Matt Tamoisunas
Privacy Policy: Noble Roofing is committed to respecting the privacy of individuals and recognizes a need for the appropriate management and protection of any personal information that you agree to provide to us. We will not share your information with any third party outside of our organization, other than as necessary to fulfill your request.